Profiles and Complete Doors
Leaf systems for automatic doors
Quality, convenience, and elegance to get the most out of your projects
Quality
Quality can be appreciated observing the details: Durability and efficiency even in unfavourable environmental conditions (Video Gallery).
Label aluminium profiles are in aluminium alloy EN AW-6060 according to the Standard UNI EN 573. They are designed to last and manufactured using a low environmental impact material, sturdy and resistant to the most diverse and extreme weather conditions.
The burr-free profile cut allows seamless joints that enhance and simplify your work, whether you choose catalogue components or finished doors.
Standard or optional finishes to meet any customer's request or specification. The profiles are supplied in mill finish or in silver anodized finish; standard RAL coatings or special RAL coatings based on sample can be requested.
The certification TUV UNI-EN 9001:2015 shows how Label is attentive to the production, assembly and supply procedures of its products. That is an additional guarantee that you have chosen the right partner for ever optimal results.
The project and specification support service provides specialized technical supports for contract works and to identify products that meet the requirements of the purchaser in order to be more competitive.
Convenience
Catalogue components or cut and machined doors
Being able to choose the type of supply you prefer is a great advantage in terms of competitiveness.
LABEL offers you a wide and complete range of catalogue components and a wide selection of doors to cover the most different types of access.

Elegance
Perfect for every environment: The simple and refined design of LABEL profiles, accessories and doors makes the whole range suitable for the most diverse contexts: public spaces, offices, shops, hospitals, sports centres, congress halls, public and private buildings.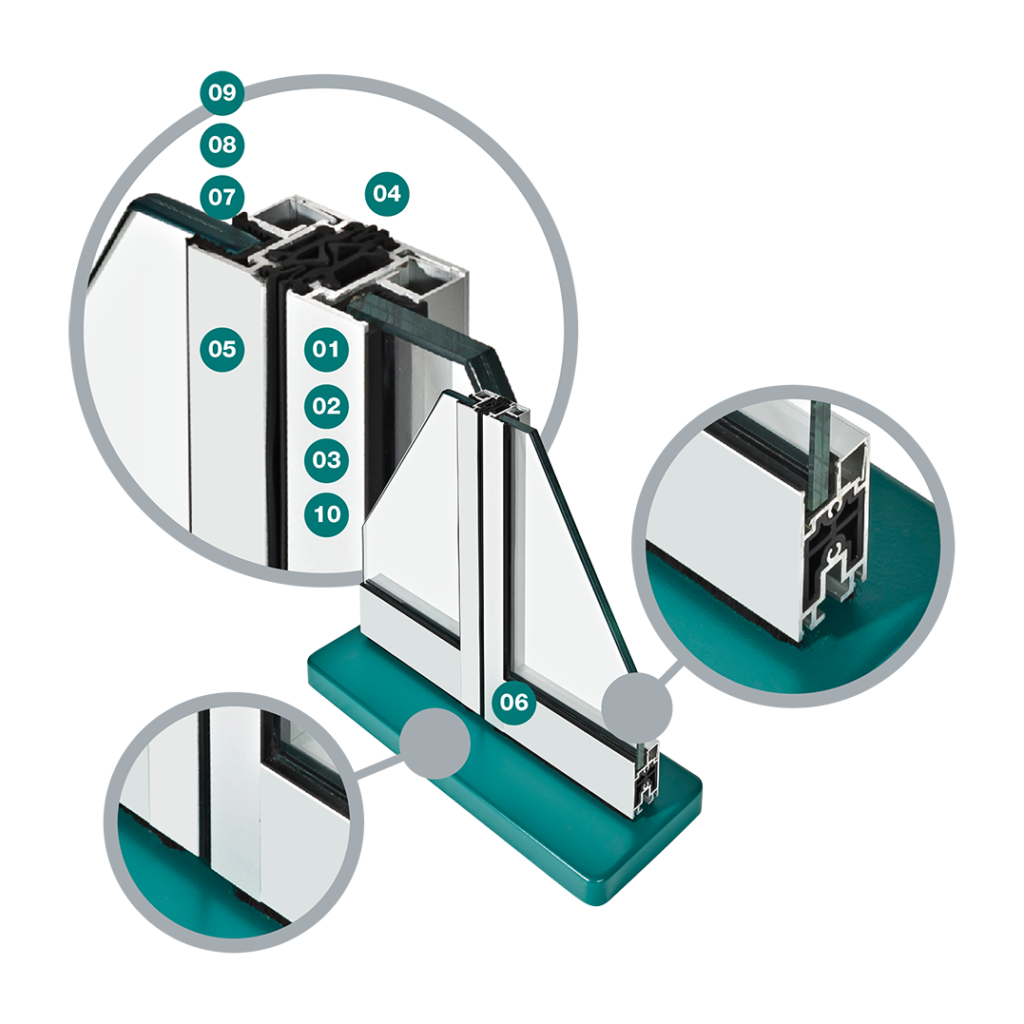 01 – Extruded profiles in EN AW-6060 aluminium alloy in compliance with the standard UNI EN 573.
02 – T5 or T6 finish according to the Standard UNI EN 515.
03 – Dimensional tolerances and thicknesses according to the standard UNI EN 12020.2 and/or UNI EN 755-9.
04 – Co-planar system with fixed and opening leaves with a section of 18 mm.
05 – Slim standard profile, optionally with oversize spacer suitable to install the lock.
06 – Coupling with 90° cuts not requiring profile facing operations.
07 – Extruded gaskets according to specifications in EPDM.
08 – Push-in glass insertion, inner and outer contour gasket.
09 – System ready to accommodate the following type of glazing:
Safety laminated glass EN ISO 12543.
Tempered monolithic glass EN 12150.
Insulating glazing EN 1279.
Panels with the same dimensions as the glazings; commercial finishes.
10 – Surface protective treatments:
Anodizing in compliance with EURAS-EWAA European technical directives.
Thermoset powder coating applied in compliance with QUALICOAT European technical directives.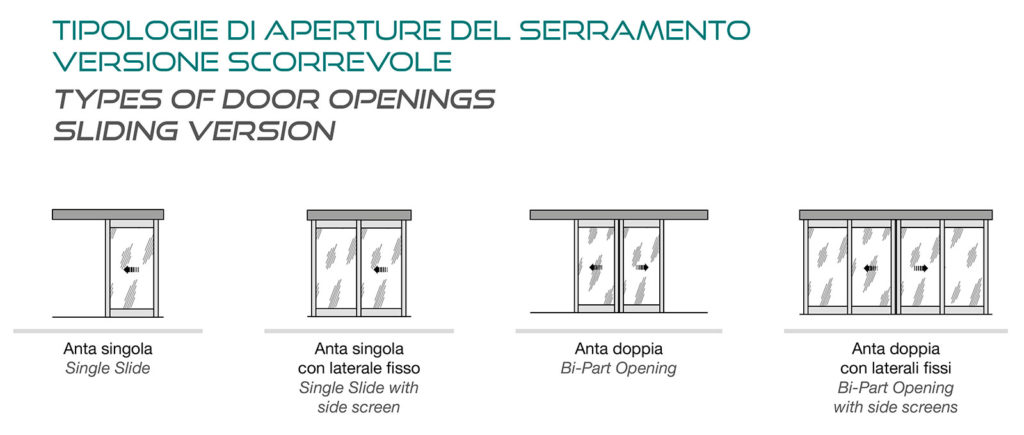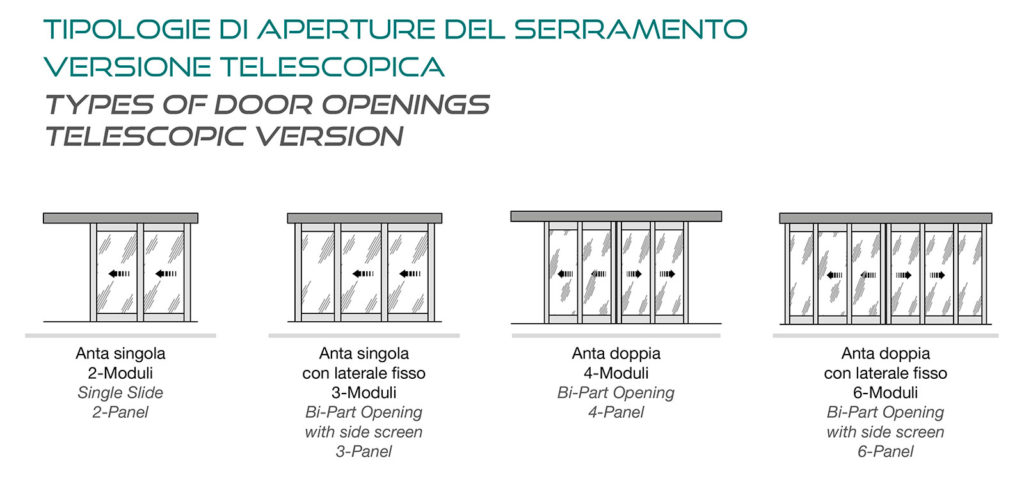 Download