Profiles and Complete Doors
Label LBFL plus
Frameless profile systems plus (catalogue components)
The Frameless System has been designed and built for hollow glass, toughened and laminated 13/14 and 17/18 mm thickness.
It consists of a 3 mm thick structural element in metal sheet, suitably shaped and perforated.
An omega-shaped drawn element is welded over the entire length above the carrier and allows the use of a fast coupling, by means of pre-threaded brackets and M8 bolts. 2 pieces for each caliper are supplied with the kit.
The clamp is coated with stainless steel in Scotch Brite finish.
Accessories included in the kit
Nylon pawl and countersunk screws for fixing the glass to the clamp, steel guide kit with nylon inserts for the bottom rail. The clamping system is supplied in kit with custom sizes to be specified when ordering.
Divided into three parts, maximum length of applicable glass.
Max. recommended weight: 150 kg
Contact our Technical Department for the order forms.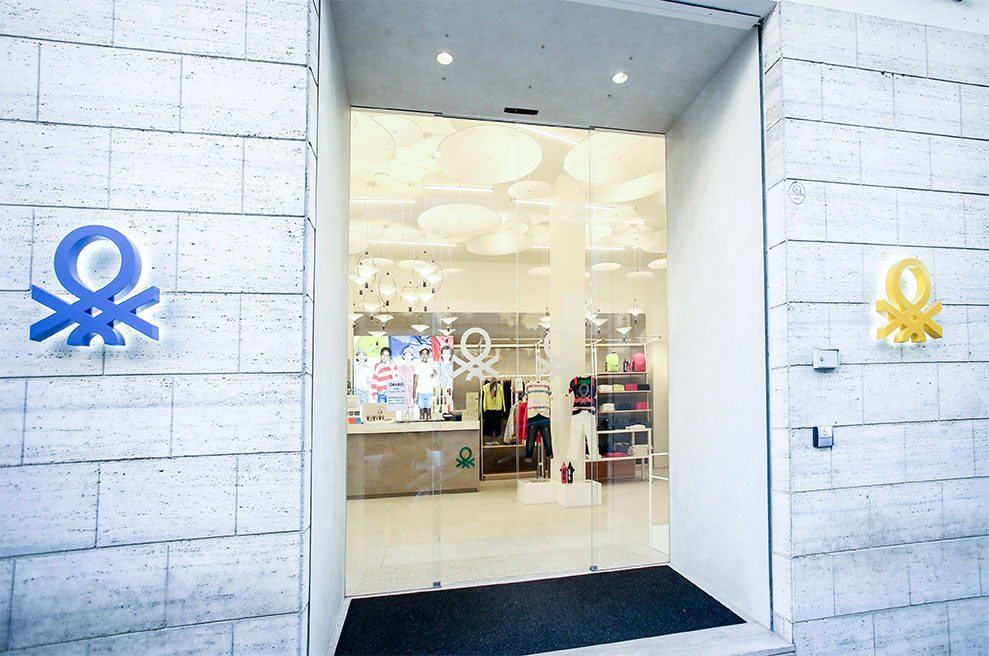 The wide range of automation systems for Label doors, with brushless motors, seamlessly integrates with the whole range of profiles and doors to create modern, efficient and elegant passageways.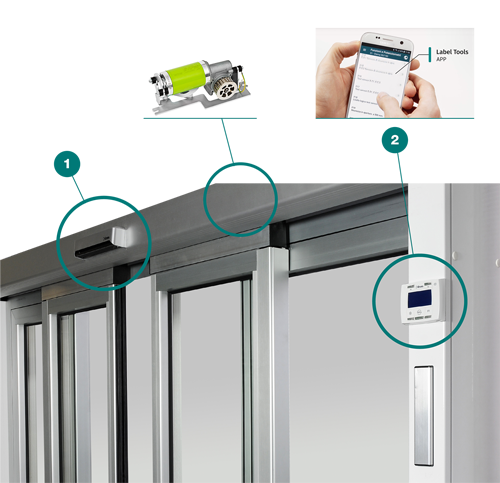 1 – All the sensors supplied by LABEL follow the EN 16005 standard regarding safety in use with automatic pedestrian doors.
Each sensor is suitable for use in combination with the automations and for Indoor (I) and/or External (E) installation.
2 – With Label Tools App or the touch screen controller you can control your door and customize openings in seconds, using the many pre-set programs.
Download