H-BML
Simple sealing manual swing door with HPL panel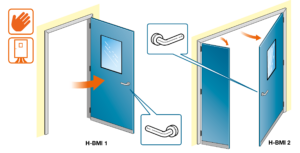 These "TECHNICAL" doors are made with premium products for use in operating rooms, laboratories, surgeries, and highly aseptic environments in general.
The design and quality of the materials make every sanitizing operation quick and easy. The possibility to select among 125 different finishes makes this Label product an optimal choice for nursing homes, hospitals and surgeries where doors must meet specific technical and design standards to match the architecture of the facility and the brand identity.
They are available in two models:
H-BML1 – Single-leaf manual swing door, opening width up to 1,200 mm
H-BML2 – Double-leaf manual swing door, opening width up to 2,000 mm, available in version with either symmetrical or asymmetrical leaves.
They can be transformed into hermetically sealing doors using the specific kit.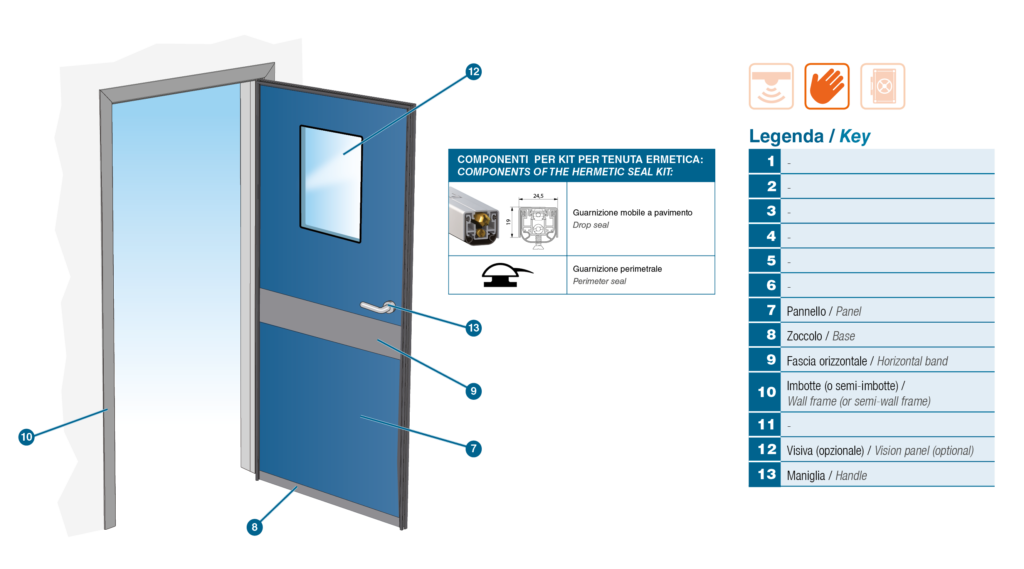 The seal is ensured by expanded EPDM gaskets mounted on the aluminium profiles that cover three sides of the leaf perimeter. A rigid-bristle brush is installed on the bottom edge and an hermetic seal kit is available on request.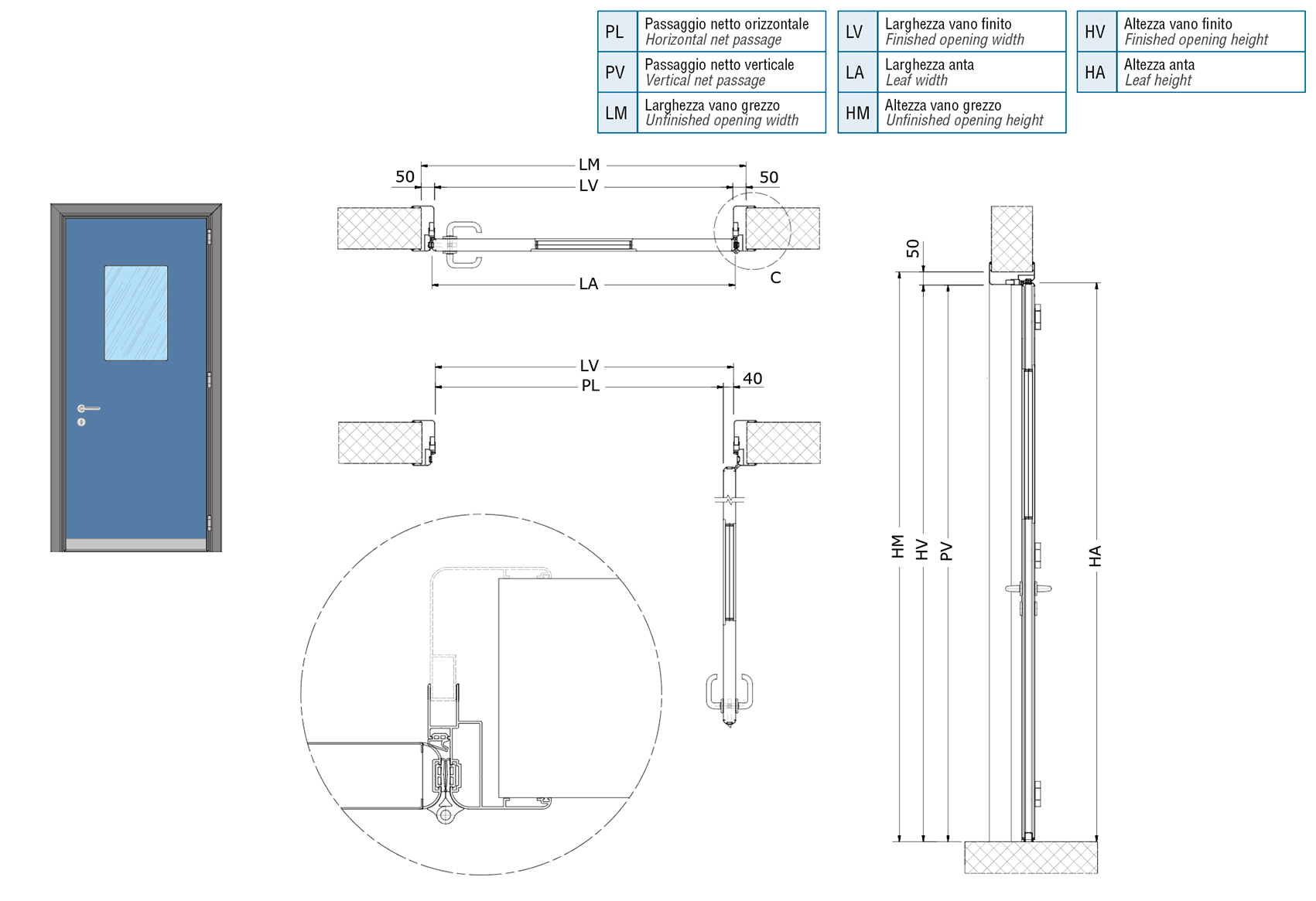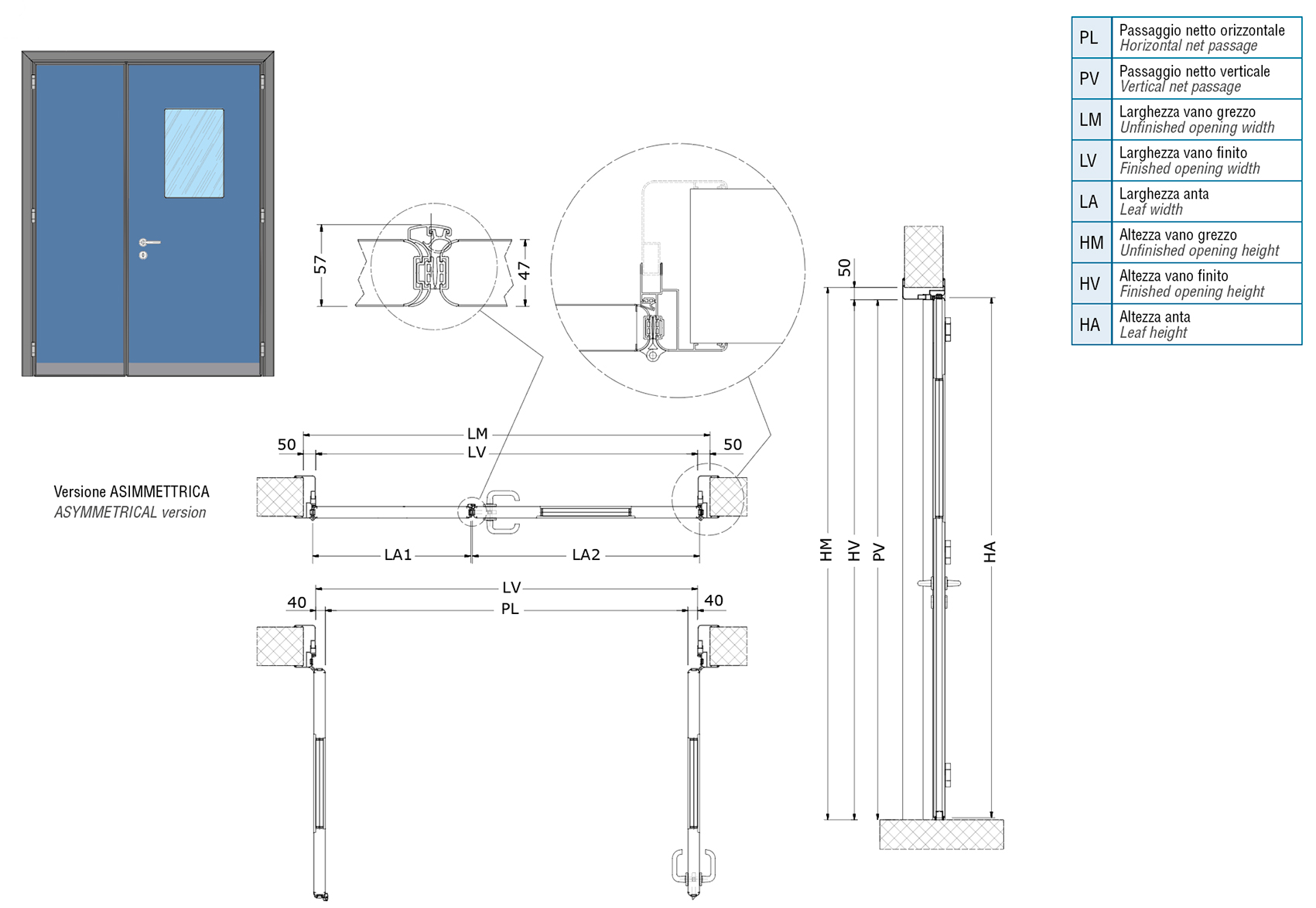 The standard supply includes:
Leaf panel complete with dedicated frames and gaskets,
lever handle,
lock and European cylinder
Options
Vision panels
Special handles on request
Bump bands
Kit for servo-assisted door with automation NEXT75B + accessories, for indoor use and within the limitations of the product sheet
Usage
Operating rooms, surgeries, laboratories, emergency rooms, X-ray rooms, intensive care units, aseptic environments (with high bacteriological-virological protection).
Dimensions and Components
Download