H-BMV
Manual simple sealing glazed swing door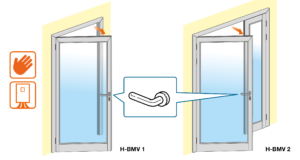 This range of simple sealing manual swing doors offers a wide choice of solutions thanks to the numerous options, such as the transformation kit for pull or push servo-assisted swing door, the special handles, the types of glazing, the blinds…
H-BMV1 – Single-leaf manual swing door for opening up to 1,200 mm
H-BMV2 – Manual swing door with 2 asymmetrical leaves, opening up to 2,000 mm ("Master" leaf max. width = 1,200 mm; "slave" leaf minimum width = 300 mm)
The seal is ensured by expanded EPDM gaskets mounted on the aluminium profiles that cover three sides of the leaf perimeter. A rigid-bristle brush is installed on the bottom edge and an hermetic seal kit is available on request.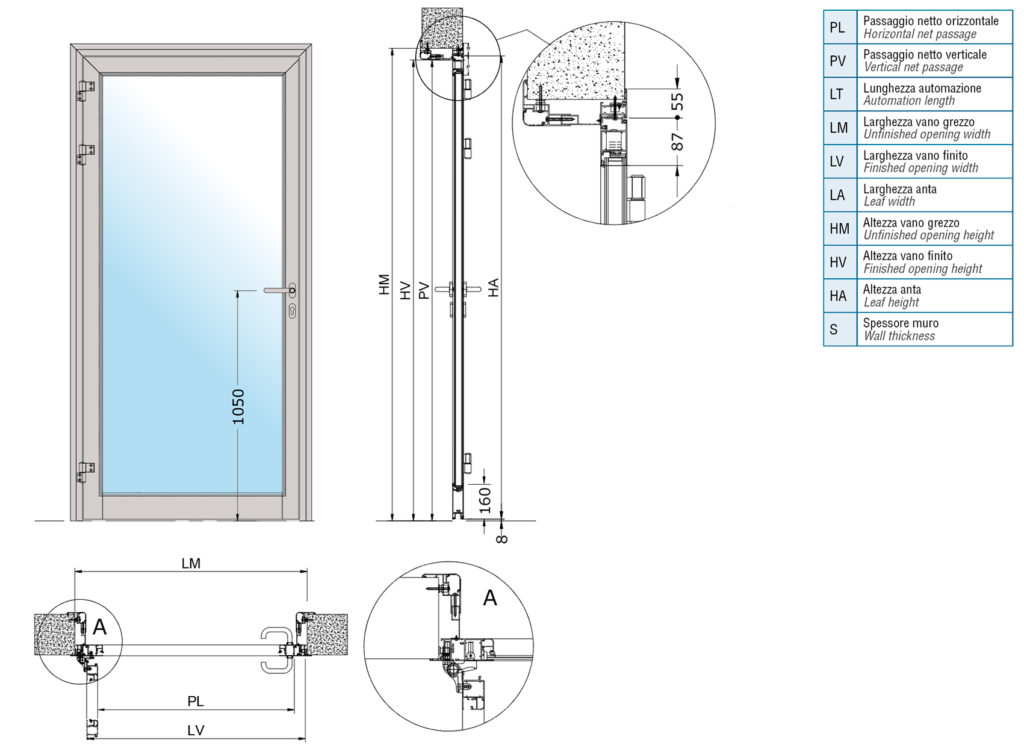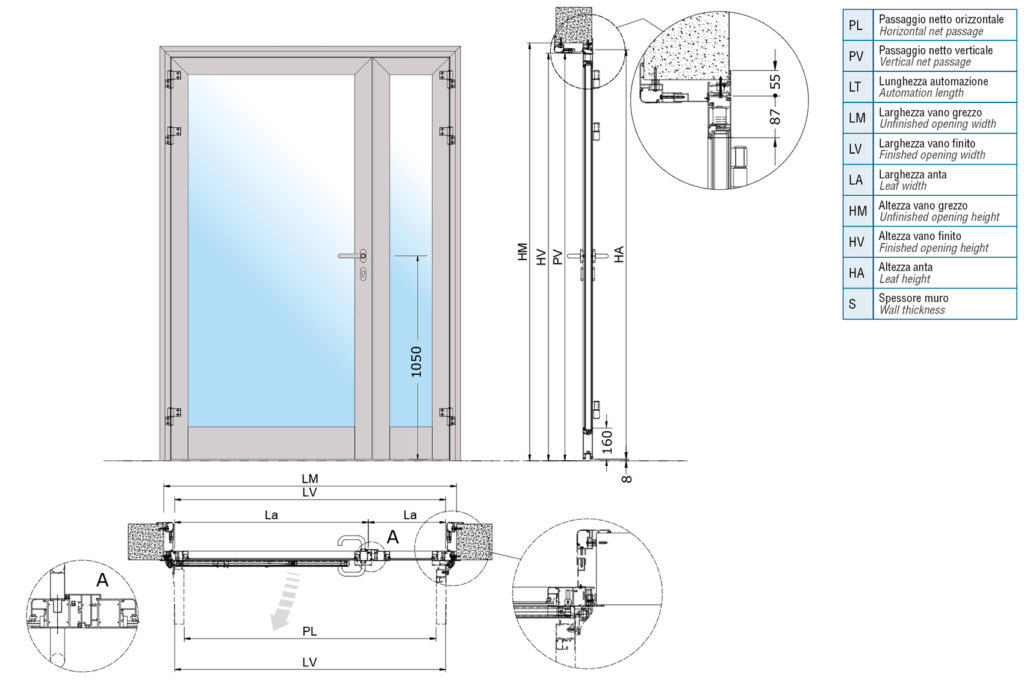 The standard supply includes:
Leaf complete with profiles,
glazing,
dedicated seals and hinges,
lever handle,
lock and European cylinder
Options
Special handles on request
Bump bands
Kit for servo-assisted door with automation NEXT75B + accessories, for indoor use and within the limitations of the product sheet
Usage
Operating rooms, surgeries, laboratories, emergency rooms, observation rooms, intensive care units, aseptic environments (with high bacteriological-virological protection).
Dimensions and Components
Download