H-SMLTE1
Hermetically sealing manual sliding door with HPL panel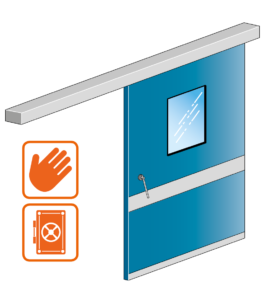 The hospital door H-SMLTE1 features a high quality HPL panel available in 125 different finishing colours to support your plans to make the hospital environment a welcoming and elegant place.
The door is easily sanitized to simplify the cleaning procedures needed in the healthcare environment.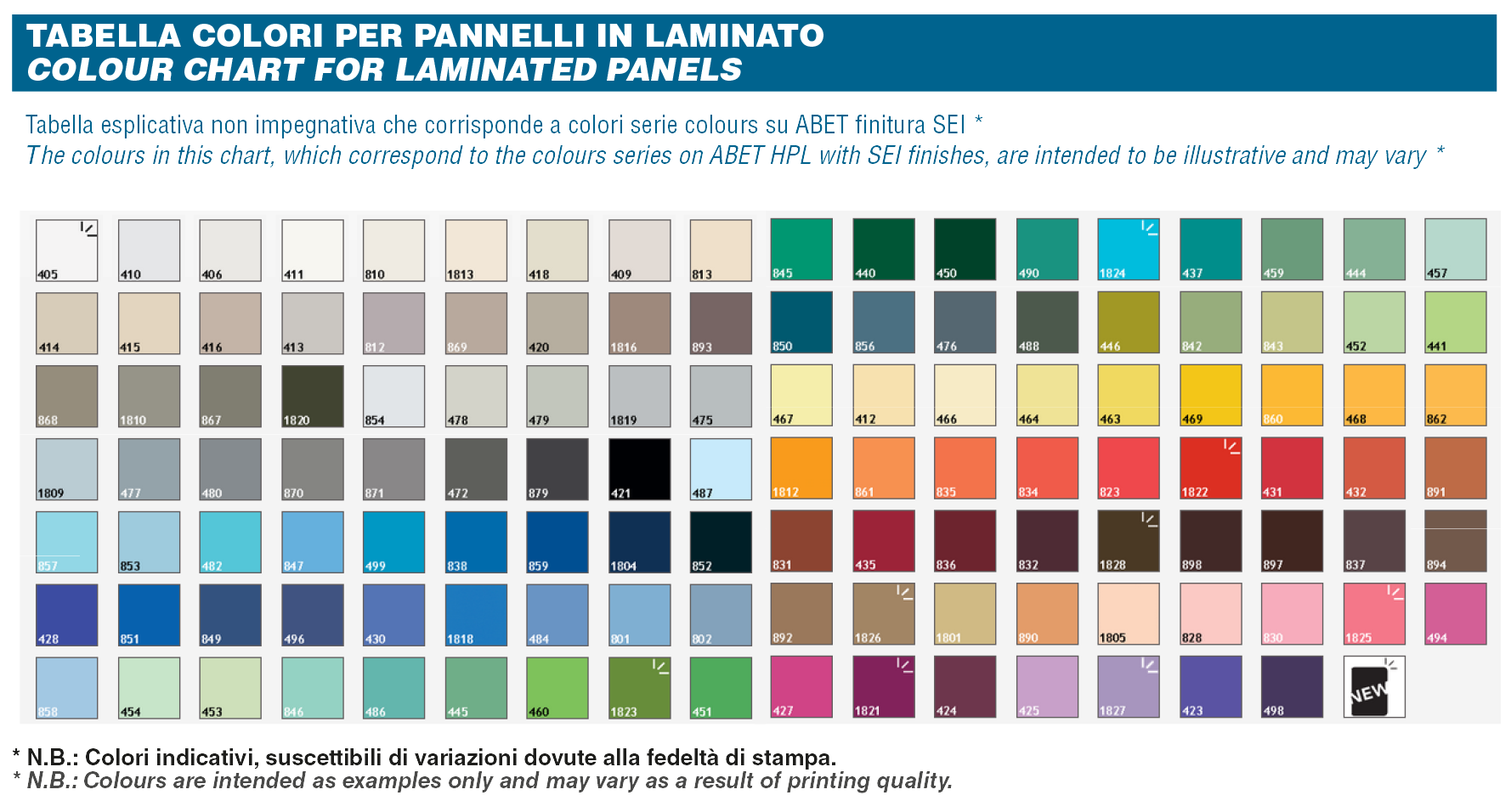 The manual opening of the H-SMLTE1 simple sealing sliding doors can be completed with accessories such as vision panel, handle, bump band.
H-SMLTE1 moves horizontally and, when it is nearly closed, the special upper guide allows the lowering and translation of the door both towards the wall and the floor, thereby ensuring the hermetic seal through compression of special rubber gaskets on all four sides of the door.
The support trolleys can bear and move a maximum load of 150 kg.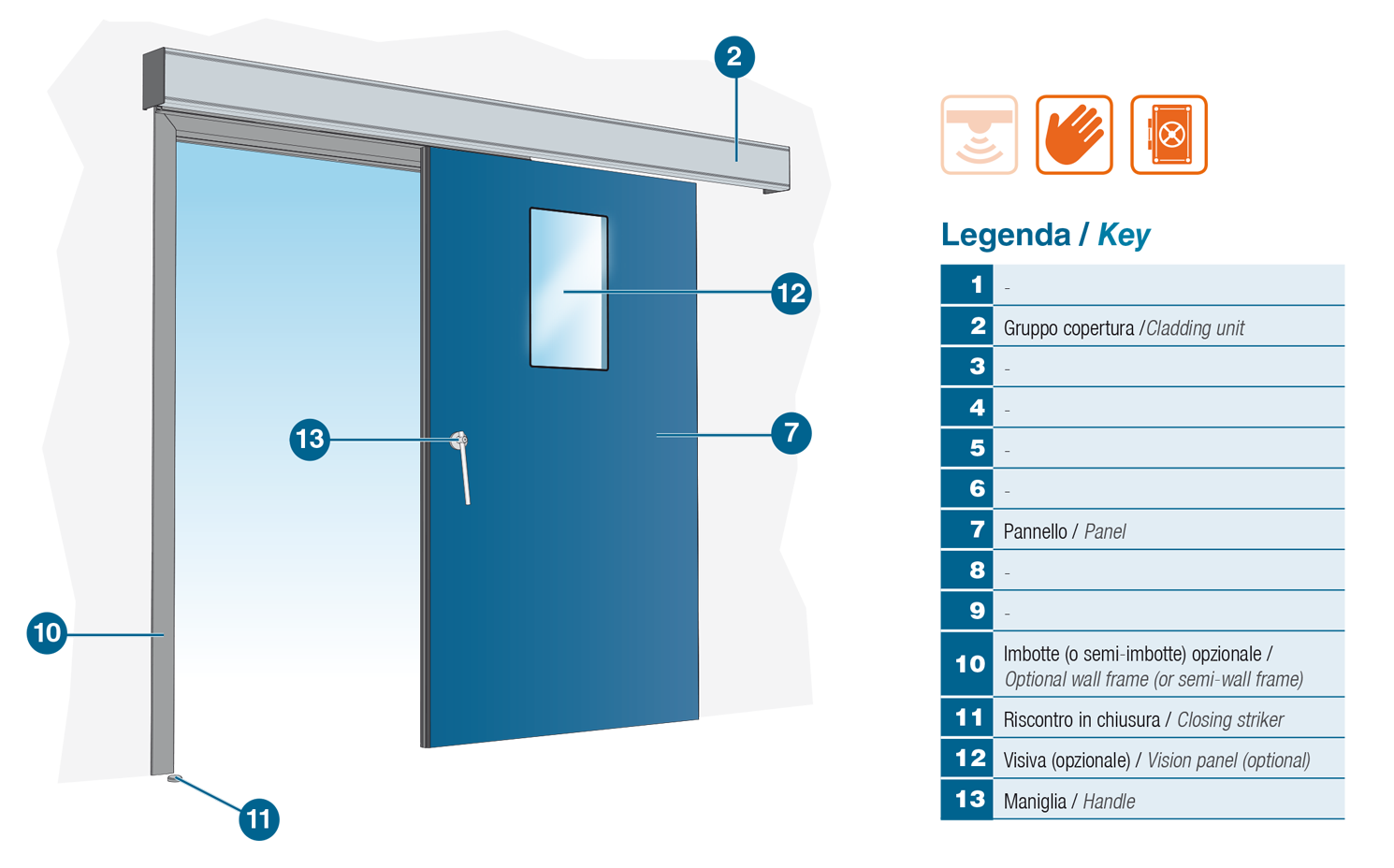 Radiology doors
The door can also be supplied with 1, 2, 3 or 4 mm thick lead plate for protection from X-rays. The realization of some models depends on the weight that the door can reach when the lead plate is inserted into it.

Slideway transom
125-mm transom, aluminium cover accessible for inspection and ABS side panels
Aluminium alloy covering unit, 135x180H mm, with no screws visible on the front view
Maximum load capacity of 150 kg
Aluminium alloy slideway rail mounted on a sound-dampening polyzene guide
The movement is driven by an antistatic rubber timing belt with Kevlar sides.
Trolleys with anti-derailment device
The standard supply includes:
Leaf panel complete with dedicated frames and gaskets
Aluminium covering unit in HPL version
Options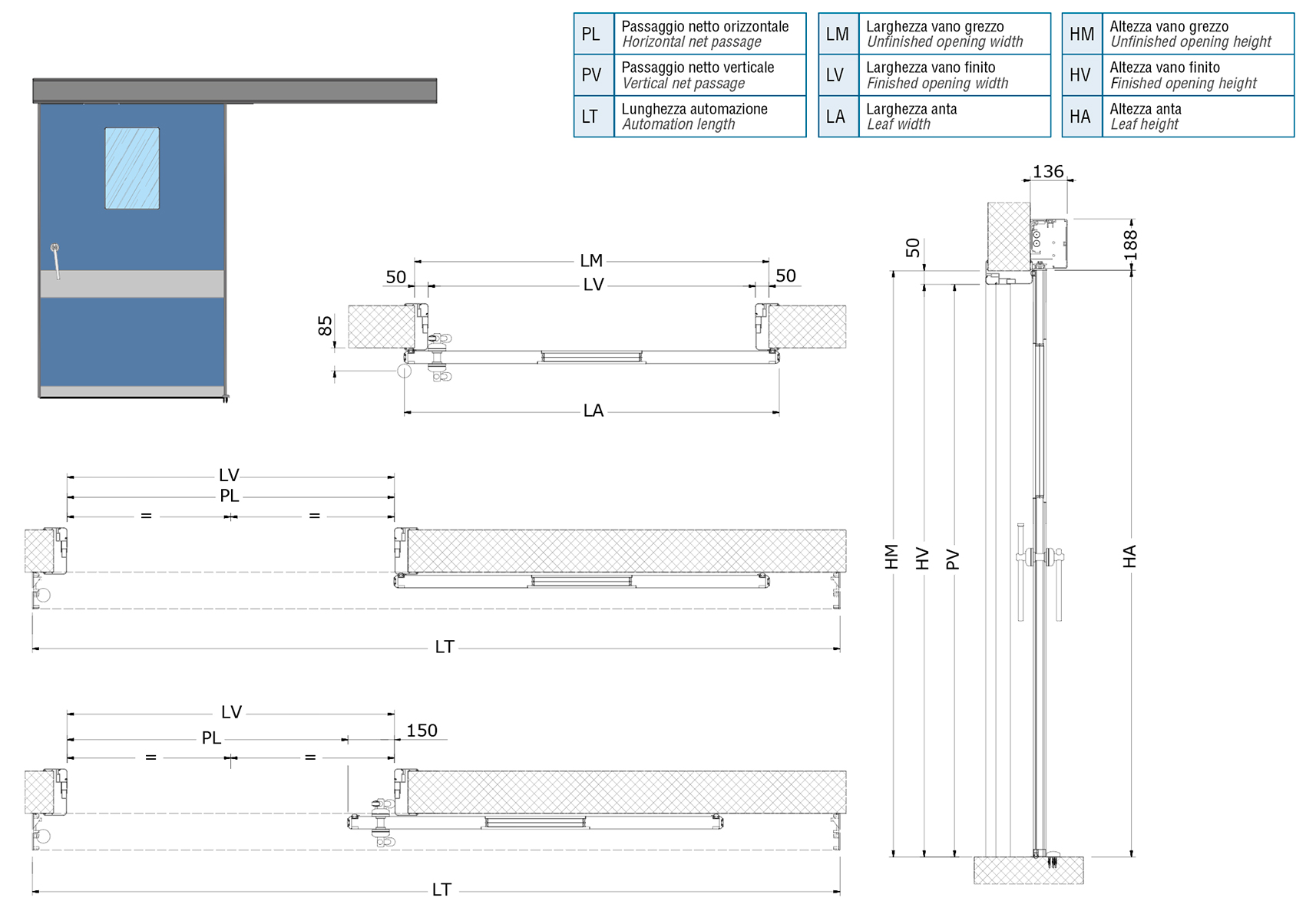 Usage
Operating rooms, laboratories, X-ray rooms, intensive care units, aseptic environments (with high bacteriological-virological protection).
Dimensions and Components
Installations
Download