H-SMVTE1
Manual hermetically sealing glazed sliding door
This version of the hermetically sealing manual door for hospitals by Label is 50 mm thick and can be completed with several accessories, such as vision panel, handle and bump band to configure the product according to your specific needs.
Hermetic seal is obtained by means of the sliding of the door piloted by the special upper guide which, in the vicinity of the closure, directs the door under compression against the wall and the floor, sealing it by means of the compression of the special rubber gaskets present on the four sides of the door.
Air permeability test no. 278814.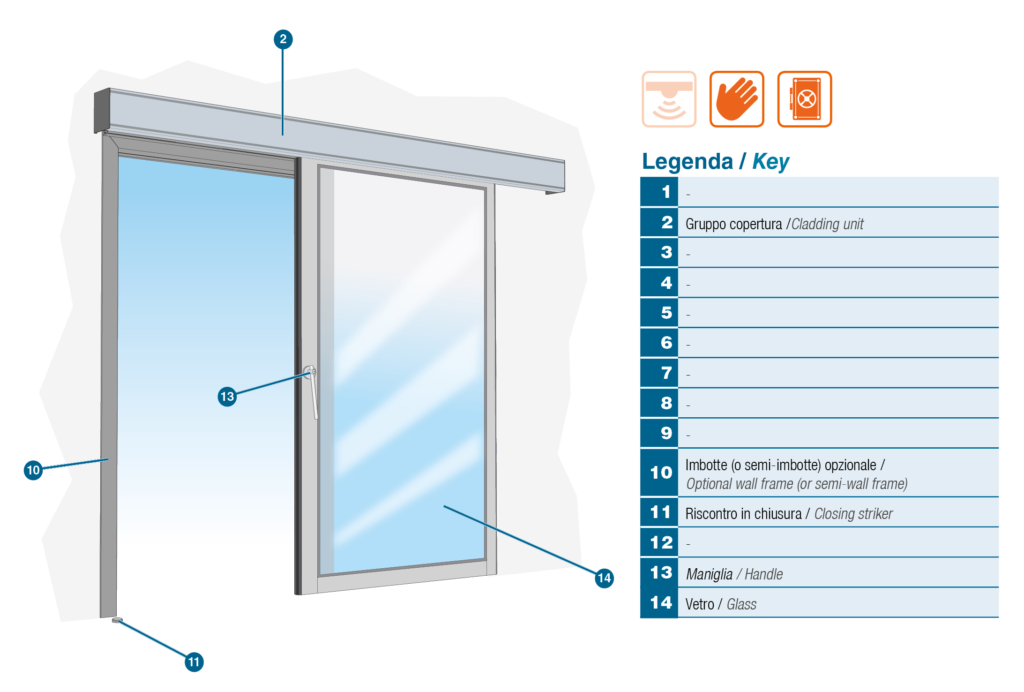 Slideway transom
125-mm transom, aluminium cover accessible for inspection and ABS side panels
Aluminium alloy covering unit, 135x180H mm, with no screws visible on the front view
Maximum load capacity of 150 kg
Aluminium alloy slideway rail mounted on a sound-dampening polyzene guide
The movement is driven by an antistatic rubber timing belt with Kevlar sides.
Trolleys with anti-derailment device
The standard supply includes:
Leaf complete with profiles
Dedicated glass and seals
Raw aluminium covering unit
Options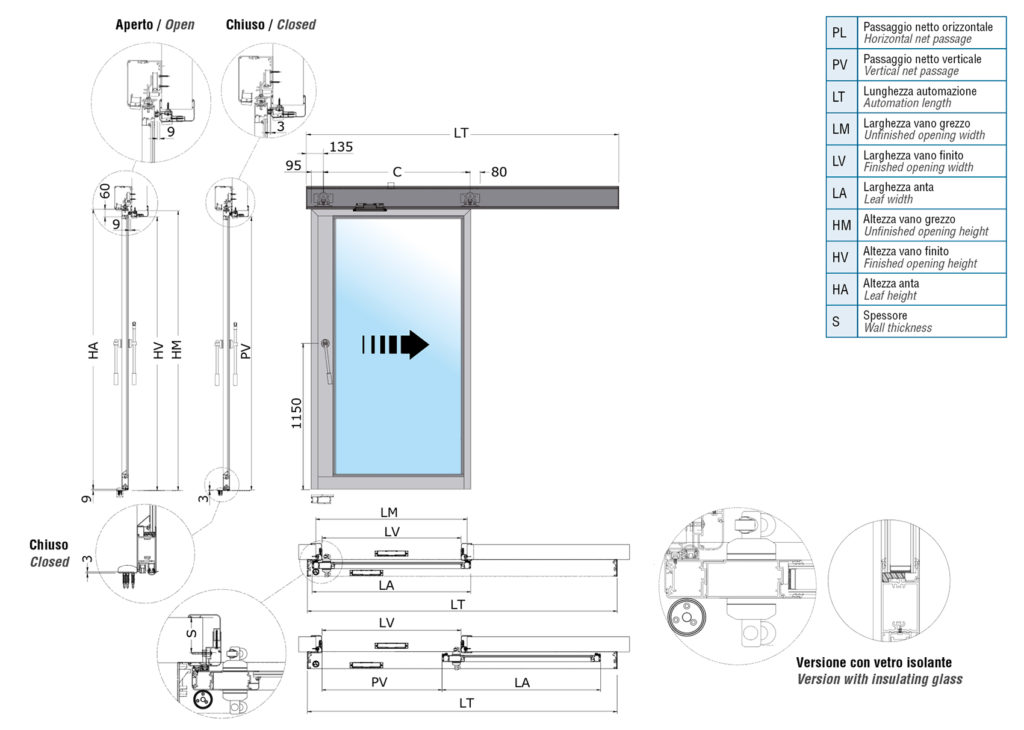 Usage
Operating rooms, laboratories, observation rooms, intensive care, aseptic environments (with high bacteriological-virological protection).
Dimensions and Components
Installations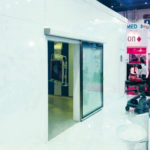 Download