H-SMVTS
Manual simple sealing glazed sliding door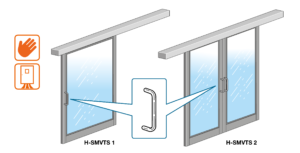 This range of simple sealing manual doors is designed to slide the door, when closing, against the wall and floor, resulting in the compression of the special rubber seals on the four sides of the door.
H-SMVTS1 – Single-leaf sliding door for opening up to 2,000 mm
H-SMVTS2 – Double-leaf sliding door for opening up to 2,500 mm
The support trolleys can bear and move a maximum load of 300 kg for a single-leaf door. The automation is also equipped with a specific type of software that is able to provide additional power when operating heavy doors.
Air permeability test no. 278814.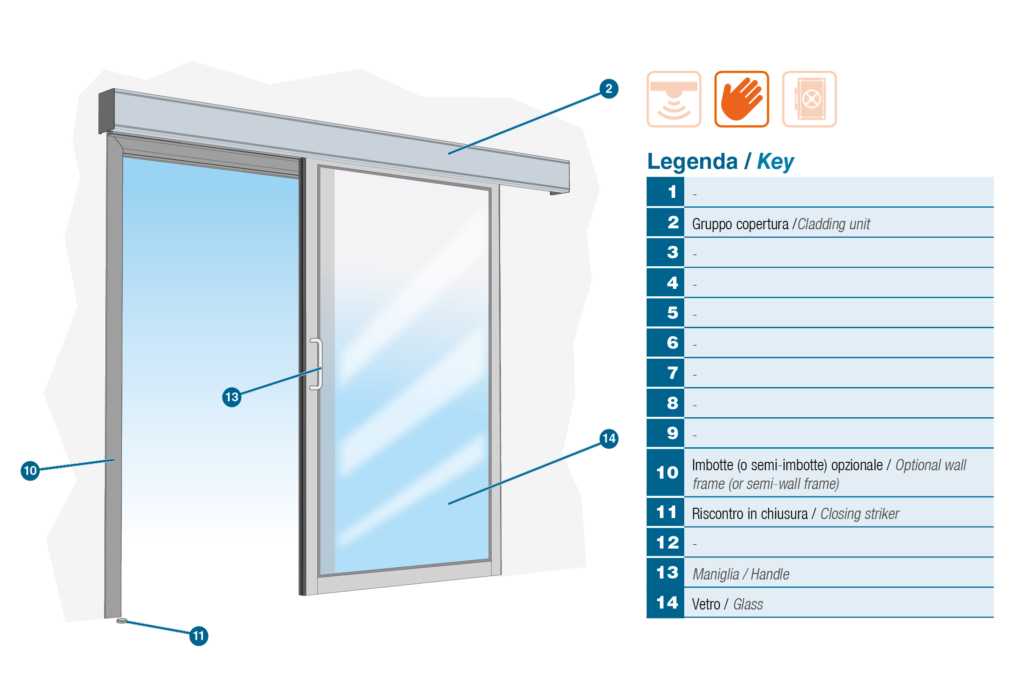 Slideway transom
78-mm TRANSOM, aluminium cover accessible for inspection and ABS side panels
Maximum load capacity of 400 kg for a double-leaf door or 300 kg for a single-leaf door
Maximum transom length: 6,500 mm.
Aluminium alloy covering unit, 150x120H mm, with release and support articulation
Aluminium alloy slideway rail mounted on a sound-dampening polyzene guide
The movement is transmitted by an antistatic rubber timing belt with Kevlar sides
Double-wheel trolleys with anti-derailment device
The standard supply includes:
Leaf complete with dedicated profiles, glazing, and gaskets
Upper rail in raw aluminium
Raw aluminium covering unit
Options
Blinds
Bump bands
Different types of glass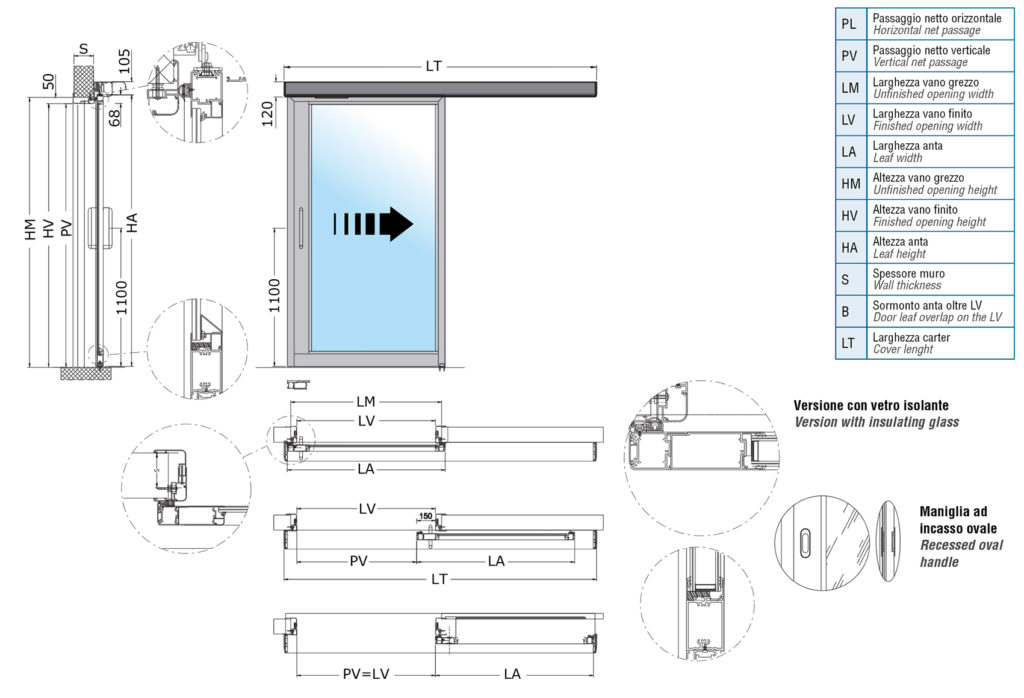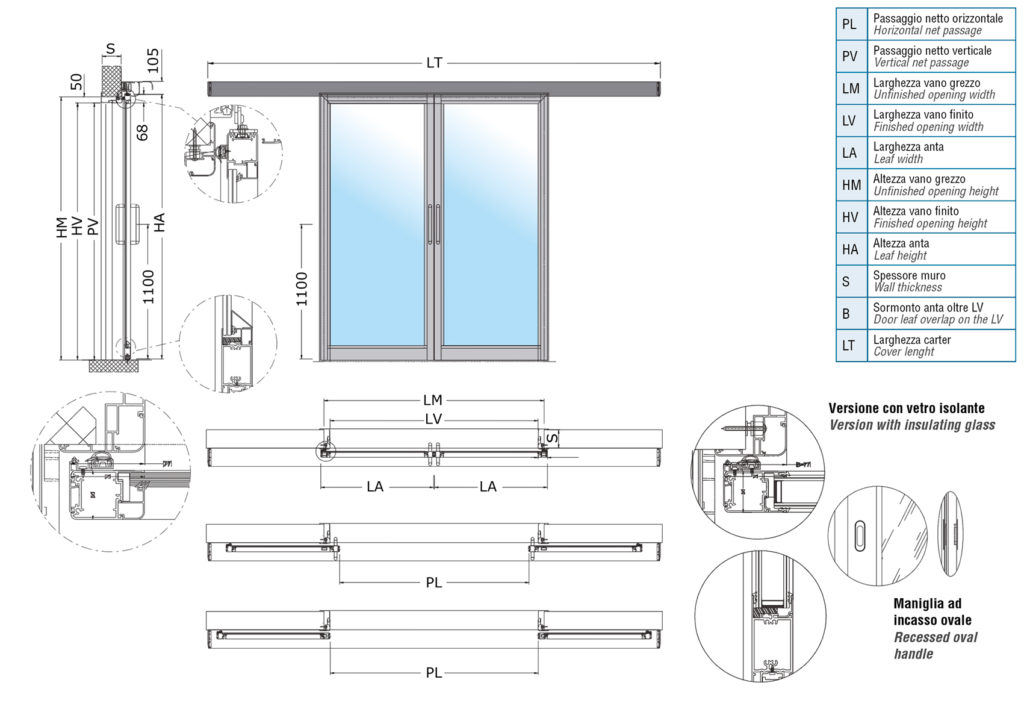 Usage
Operating rooms, surgeries, laboratories, emergency rooms, observation rooms, intensive care.
Dimensions and Components
Installations
Download