Lead shielding for doors
H-PB
The doors LABEL HOSPITAL featuring stainless steel or HPL panels, can also be supplied with 1, 2, 3 or 4 mm thick lead plate for protection from X-rays. The realization of some models is essentially constrained by the weight that the door can reach when the lead plate is inserted into it.


Automatic or manual leaded sliding doors can be equipped with a vision panel with protection equivalent to the lead insert; the vision panels are available with manual or electric blind and without blind.
The hospital doors by Label with radiation protection are designed to allow you to compose them according to your needs; this provides numerous advantages:
wide choice of combinations between technical specifications, dimensions, finished and types of accessories
autonomy in the estimation of the investment
great value for money because also custom doors are made up of high quality standard elements
speed in product delivery
Refer to the LABEL technical service about the feasibility of such installation on your door.
NOTE: The weight of lead is 12 kg/m2 per each millimetre of thickness.
Dimensions and Components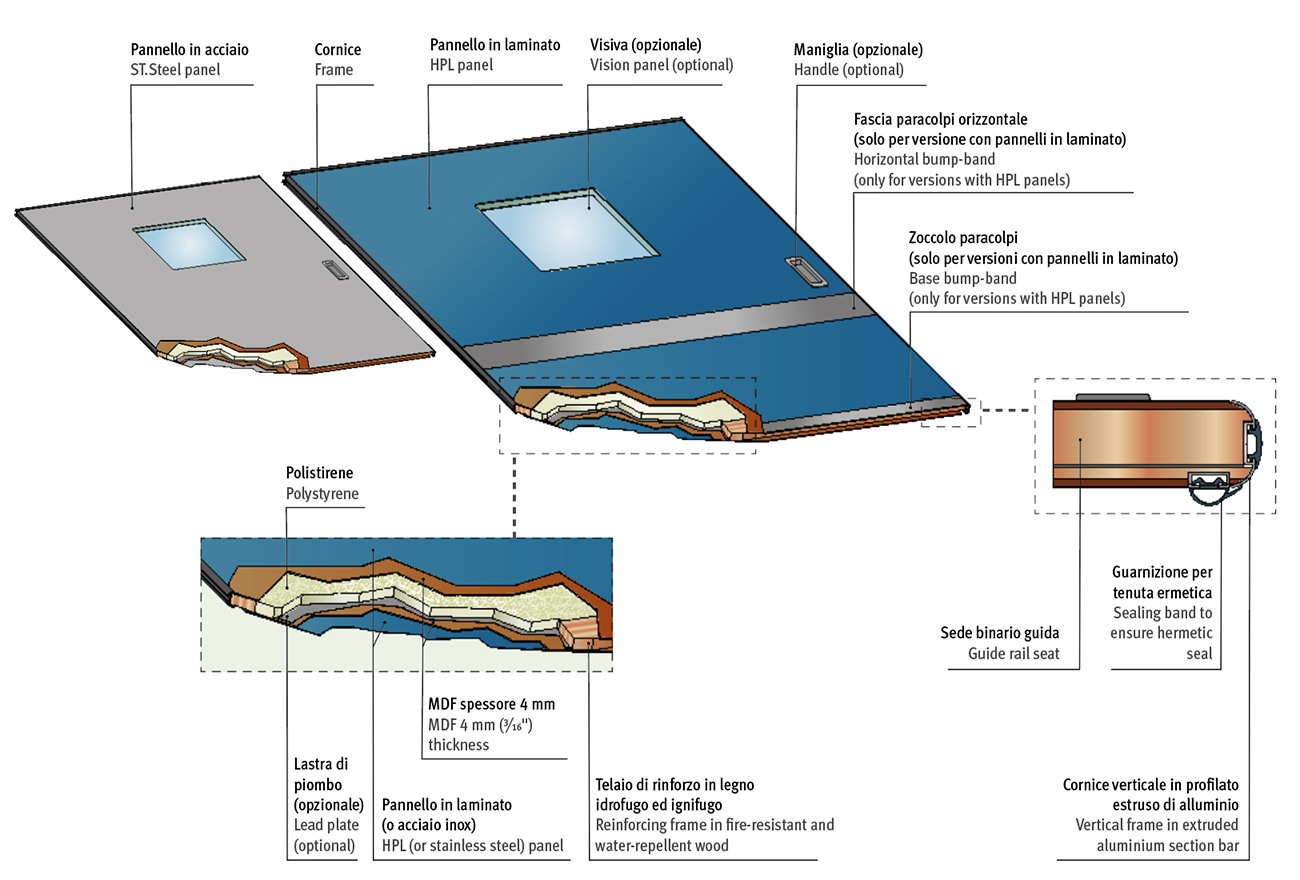 Download