NEXT automation new range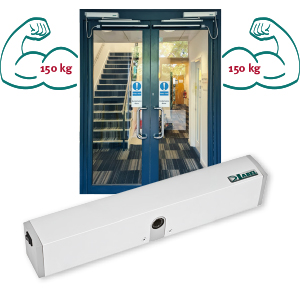 Next is the perfect solution for swing
doors with leaves up to 150 kg
The Next automation system is able to actuate swing doors weighing up to 150 kg.
The Next range is equipped with a brushless motor with encoder for maximum efficiency and durability over the years.
It allows you to automate the doors of shops, public and private offices, hospitals, retirement homes, clinics, hotels, coffee bars, and restaurants.
PRIVACY KIT - ENHANCING HYGIENE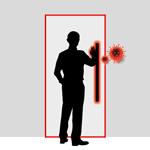 The full elegance and hygiene of the automatic doors together with the privacy of a door with lock.
Now bathrooms, changing rooms, hotel rooms, and meeting rooms can finally be provided with automatic opening thanks to the Label Privacy Kit.
Touchless opening avoids that several persons touch the same surfaces.
The kit can be used on existing doors or for new installations.
Available for swing doors or sliding doors.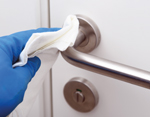 Innovation is an open door
Innovation is an open door
40 years of experience in the automations for doors
In these 40 years, throughout the world, we have opened the doors of hotels, hospitals, sports centers, public offices, clinics, banks, companies, wellness centers and also yachts. We did this with you, thanks to all of you that each day choose Label as a partner of your business, for the supply of automations for doors and finished entrances.
Don't worry, we are fully operative, ensuring total safety.
We have implemented all the safety guidelines and protocols suggested by the Health Ministry to meet your delivery deadlines and to safeguard the safety of our staff.
That means also your safety.
Our staff is at your disposal in case of doubts or questions.
SAFETY IS AN OPEN DOOR
Eterna, the top class automation which has demonstrated its value in the field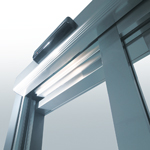 A year after its release, ETERNA has fulfilled all its promises of reliability, ease of installation and of use in conjunction with the app MyLabelTools.
The success in terms of sales achieved by ETERNA showed us that you, your customers, and therefore also we, consider EVOLUS an obsolete automation.
For this reason EVOLUS will be phased-out starting from January 2020.
What does it mean? It means that you can still order EVOLUS until March 2020, with an update of the prices, and that its spare parts will be available until 2030.
Would you like more information? Your sales representative is available for any clarification.
LabelTools: the app to manage Label automatic doors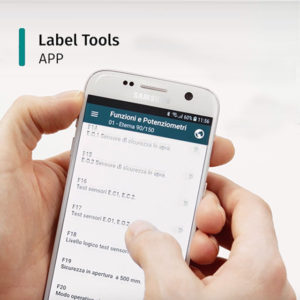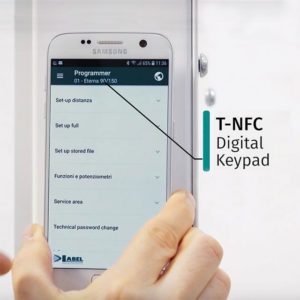 LabelTools for Eterna e Next
LabelTools is the app that allows you to program your Label automatic door in a few seconds and to apply the parameters to multiple doors in a few instants.
LabelTool is easy to use. With LabelTool you can see all the parameters related to the commissioning of the door that you have programmed.
Discover all the benefits of LabelTool on MYLABELTOOLS
Eterna e Next: the new automations for automatic doors with brushless motor and app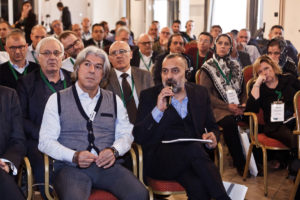 Evolus and Next: the new automations for automatic doors with brushless motor complete with app
A hundred international guests have witnessed a preview of the new models of automations for doors with brushless motors designed by Label.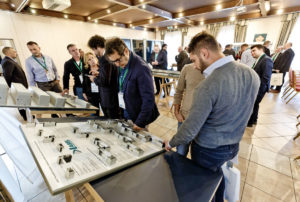 The new profiles: elegant and robust
The aluminium and light profiles complete the Label range for sliding doors and automatic swing doors and make the doors automatic, beautiful and resistant.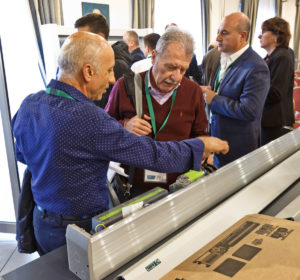 Innovation is an open door
Press Release Label S.p.A. and Boon Edam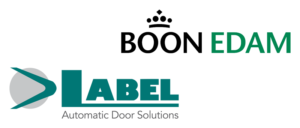 Label is the exclusive distributor of Boon Edam products in Italy and the Republic of San Marino
Label has been chosen as an exclusive distributor by Boon Edam, one of the world's leading manufacturers of revolving doors, access control systems and security gates. This, for us, is public recognition of the quality of Label systems and our before and after sales service.
This synergy will make it possible for Label, and our customers, to offer a wide selection of access control systems, ranging from automatic sliding, swing and revolving doors to complete control systems for security doors and portals.
Label Systems around the world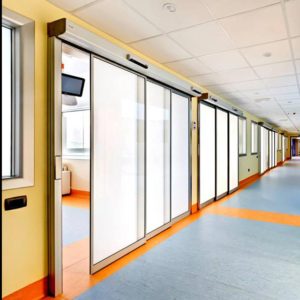 Label Doors for the Varese Hospital
The Filippo del Ponte Hospital in Varese has chosen its automatic doors from Label's #Hospital product range.
This hospital is among the most important centres in Lombardy for maternal-foetal medicine and neonatal care.
Click here to read more or visit our Hospital doors page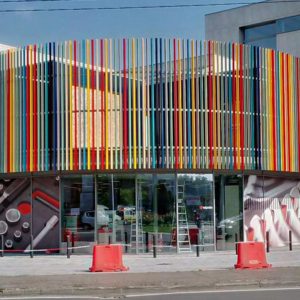 The market leader in assembly and fastening materials chooses Label
"Making sure that each customer gets their Würth". That is the commitment that the world market leader in the distribution of assembly and fastening products and systems has undertaken to uphold. Automatic doors by Label will soon be installed in the new Würth store in Parma.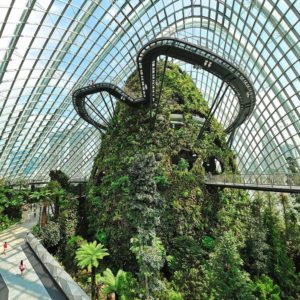 Gardens by the Bay
Technology and nature, innovation and habitat, sea and plant life in one single environment that is unique in all the world… and every day thousands of people go in and out of its 55 double doors equipped with Label automations.
A complex installation project and one which proves the great efficiency of our automatic door systems.