Automatic folding doors
H-SOF-FTA – H-SOF-FB0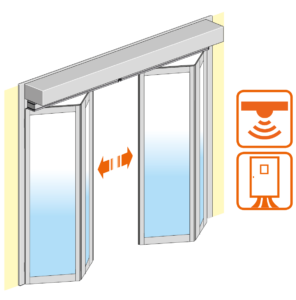 If you don't have space for a sliding or swinging automatic hospital door, these folding doors for hospitals are the solution to your problems.
Available with and without breakout system, the doors H-SOF feature folding leaves with extruded aluminium bearing structure.
Mobile leaves are realized with rounded aluminium profiles with reduced section, which provide great luminosity and safety. No visible hinge and motion by means of roller bearings.
Leaf drive by means of rotary LABEL automation for automatic doors, provided with safety systems which comply with the applicable standards.
Adjustable system to control mechanical impact forces.
APN breakout system for escape routes with adjustable magnetic lock of leaves (tested by Istituto Giordano with validation report no. 309537).
App
door control parameters can be quickly entered and updated using the LabelTools app.
Breakout system (U.S.)
Breakout with maglock
Air tightness
By means of perimeter brushes (also available on request with non-toxic silicone rubber gasket)
Usage
Surgeries, emergency rooms, observation rooms, intensive care units.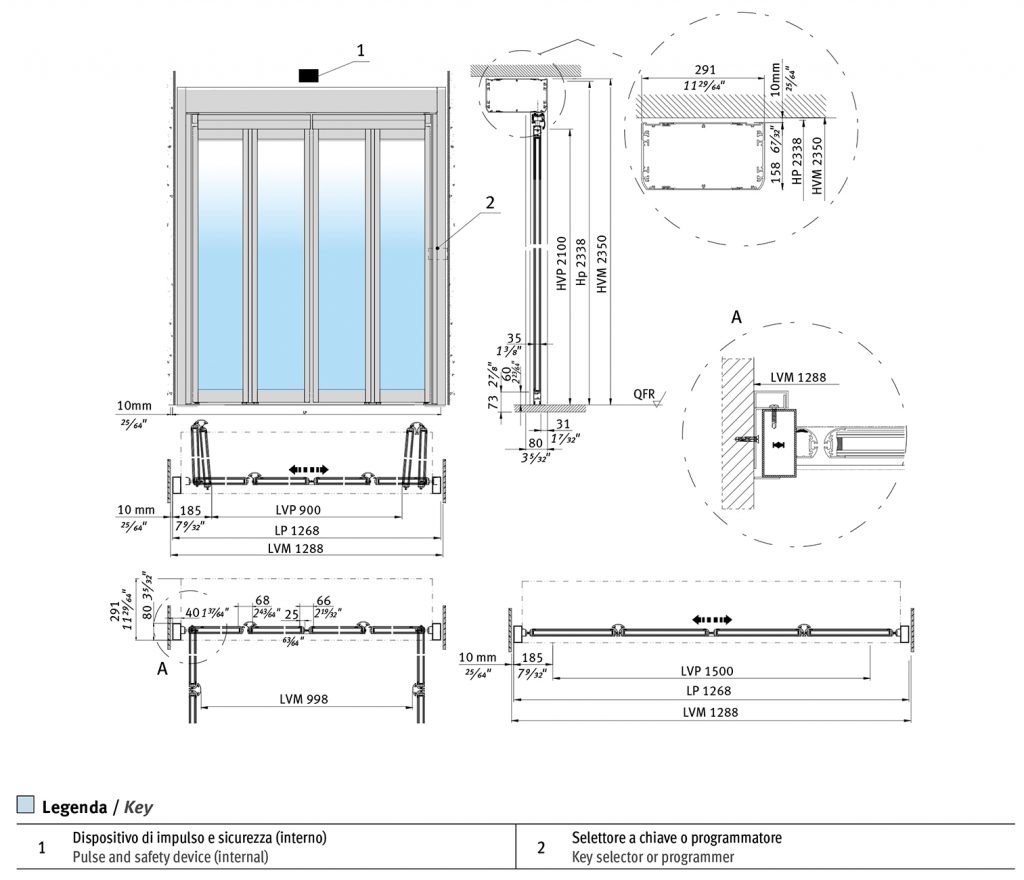 Installations
Download